Shipping policy
The shipping policy is set by the individual supplier according to MEMIDOS guidelines. The shipping policy can be found on the supplier's company page and on each individual product page under policies. Here you will also find the policies covering cancellation, return and refund and the suppliers warranty policy.
When will my order be shipped?
The processing time required by the supplier is found on each individual product page. The actual shipping time from the supplier to your address is typically 1 – 3 business days depending on the distance. The shipping time can be longer in cases where custom clearance or special transport is needed for the fulfilment.
What is the shipping cost?
Each supplier set the shipping cost which will typically be based on weight and distance. Please observe that often you can have free shipment if you order for a certain amount. you can see the exact shipping cost for your order in the Basket and on the Checkout page.
How can I track my shipment?
When your order has been shipped, the supplier will send you a link and a tracking code so you can follow your shipment.
My order hasn't arrived, what shall I do?
If you are experiencing irregularities with the shipment of your order, please contact us via our support ticket system.
1. Go to
My Account
and chose Orders and click on Support.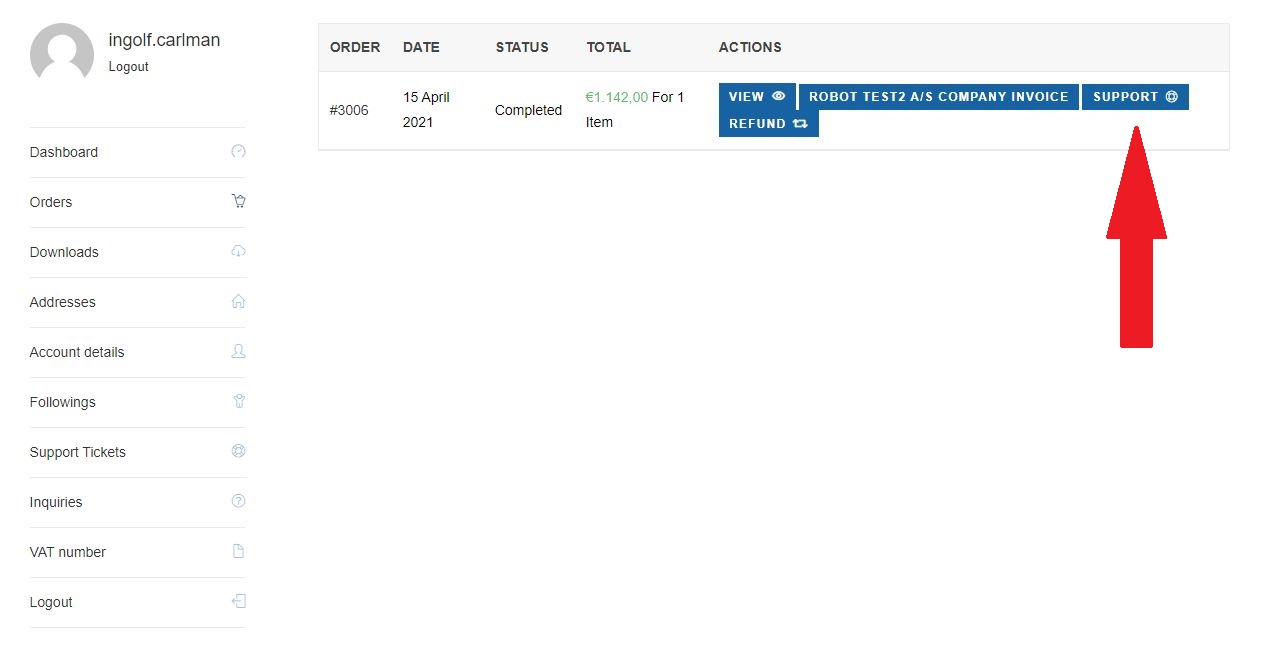 2. Fill in the form and click SUBMIT